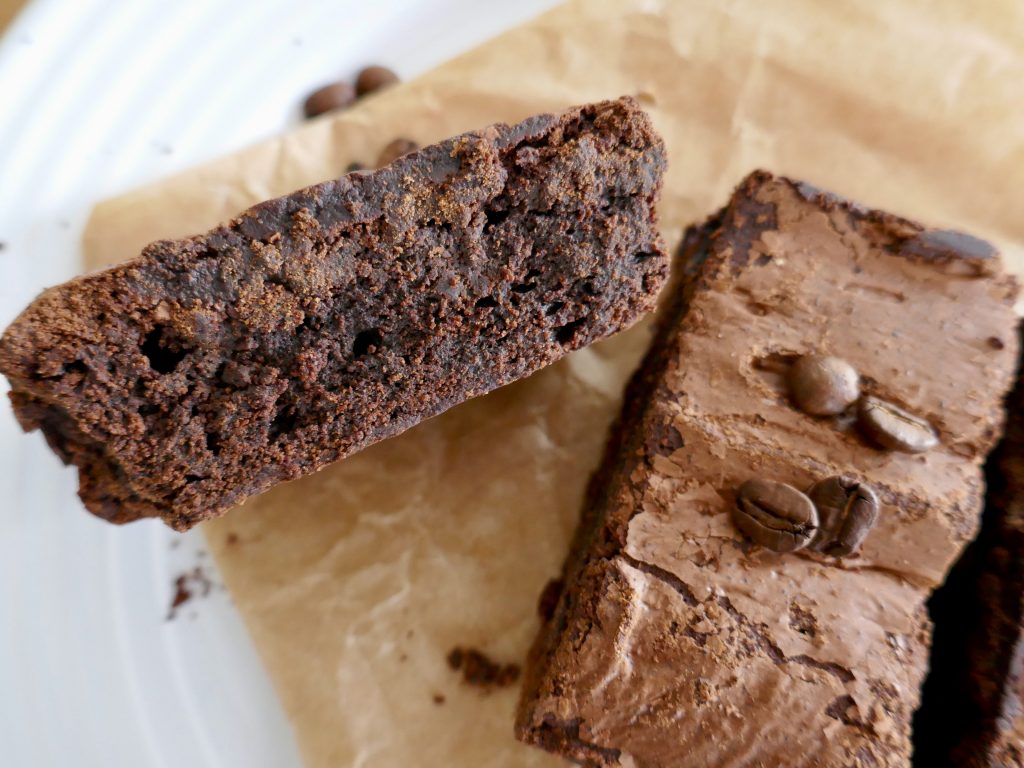 Why avocados? Because they are excellent and rich in potassium and fibre. Also, a great way to replace butter or oil in many recipes! Easy, tasty full of flavour, gluten-free and dairy-free!
Let's get started
Ingredients:
One large avocado
1/2 cup unsweetened apple sauce
1/2 cup honey
One teaspoon of vanilla extract
Three large eggs
1/2 cup coconut flour
1/2 cup unsweetened and dairy-free cocoa powder
1/4 teaspoon sea salt
One teaspoon of baking soda
1/3 cup unsweetened and dairy-free chocolate chips (optional for the toppings)
How to do it:
Preheat oven to 350ºF and grease an 8×8″ baking dish with butter or coconut oil
Blend the avocado, apple sauce, honey and vanilla in a blender
Mix the eggs, coconut flour, cocoa powder, sea salt, and baking soda and add it to the avocado mixture (1) in a large mixing bowl
Move it to a baking dish and sprinkle chocolate chips over the top (optional, of course)
Bake for 25 minutes.
Let it cool for 10 minutes.
Cut and Enjoy!
Bon appetite!